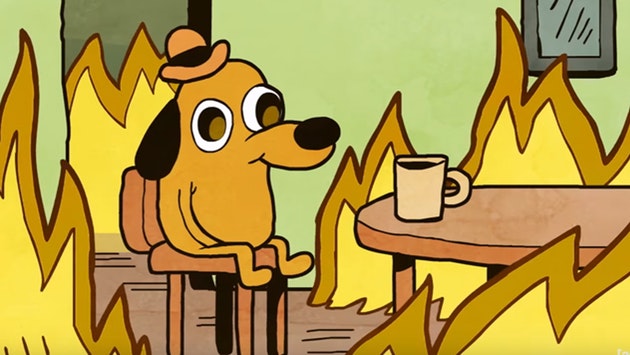 What happened?
We recently posted information that some of the TDC 2.0's might have been sent with the wrong thumbscrew. Here's why there's no need to panic and how to know if you were affected. 
What's the problem?
Long story short - some of the new batch screws with the new outline logo design (pictured below) got mislabeled. Instead of being 9.5mm in length (from head to the end of the thread) it was actually 9.0mm. This is how it looks like:
Should I be worried?
No. Here's why - the length difference in screw means that you might be limited to the amount of hop you can apply. We've made the TDC 2.0 so that you can even over hop 0.49's to the moon with the correct length screw. This means that if you are not using the heaviest BB's available, it's likely you will never encounter this issue even if you have the smaller screw.
But if you are affected we will send out a free replacement and there will be no need to disassemble the gun, just remove the old thumbscrew (burn it, shoot it, do whatever you need to do to let out all your anger) and screw the new one in place.
How to know if I'm affected?
This issue only affected some of the SSG10 and SSG24 TDC 2.0's (for readers from future when VSR10 and others are in the wild).
If you have the old design screw with filled logo, you can stop reading this as you are definitely NOT affected! 👏
If you have the new design screw you can do the following to check if you're affected:
Option A: Install the TDC 2.0 as you normally would. Use the BB's you normally use and set the correct hop amount. If you run into a situation where you have maxed out the thumbscrew and you are barely lifting the BB's - you probably have the wrong thumbscrew and you are eligible for free replacement. This is the best way to make sure you are affected! Why? Not everyone has calipers to measure the 0.5mm difference and because previously we actually were using 9.0mm thumbscrews on our earlier batches and it's very possible that you actually do need a 9.0mm thumbscrew.
Option B: This is more technical approach which might require some disassembly. You first need to figure out if you have the Gen1 or Gen2 nubs. You can only be affected if you have the Gen2 nubs which require 9.5mm screw. The main difference is the more rounded corners and slightly deeper groove where the screw touches the nub. Here's side by side:
Once you've determined that you have Gen 2 nubs, you can now measure out the screw from the very end of the screw to where the head starts. This is the dimension we are referring to - it will be either 9.0 or 9.5 mm.
If you have the Gen 2 nubs AND have a 9.0 mm screw, this means you are eligible for a free replacement. 
How do I get the replacement?
Please send an email to mikus@tridos.design with your order number and attach a picture of the thumbscrew. We will get in touch and send a free replacement your way as soon as possible. You can even add some items from our shop if you want anything to make use of that free shipping 😉.
What will we do to make sure that doesn't happen again?
We've improved our quality control and going forward we will be double checking with our manufacturer that we don't mix up the drawings. Trust me, it is in our best interest to make sure this doesn't happen again! 😄
Conclusion time
We're super sorry for the added stress we caused - trust me it's not fun for us either. We learn from our mistakes and improve as we go forward!
We hope you understand that mistakes can happen and we hope you appreciate the way we handle situations like these - with full transparency and forthcoming.
Thanks for supporting us and in case you run into any issues we're always here to help and do our best to solve any problems you run into! 
🤜🤛
/Mikus/
---
---